Product Description
AIPU fingerprint safe has great security for storing documents, cash, paper work, hand guns, jewelry and other
costly or sensitive items.Thick and solid steel construction to resist hand and mechanical tool attacks, great c

om

pact size for using in your home, office or business.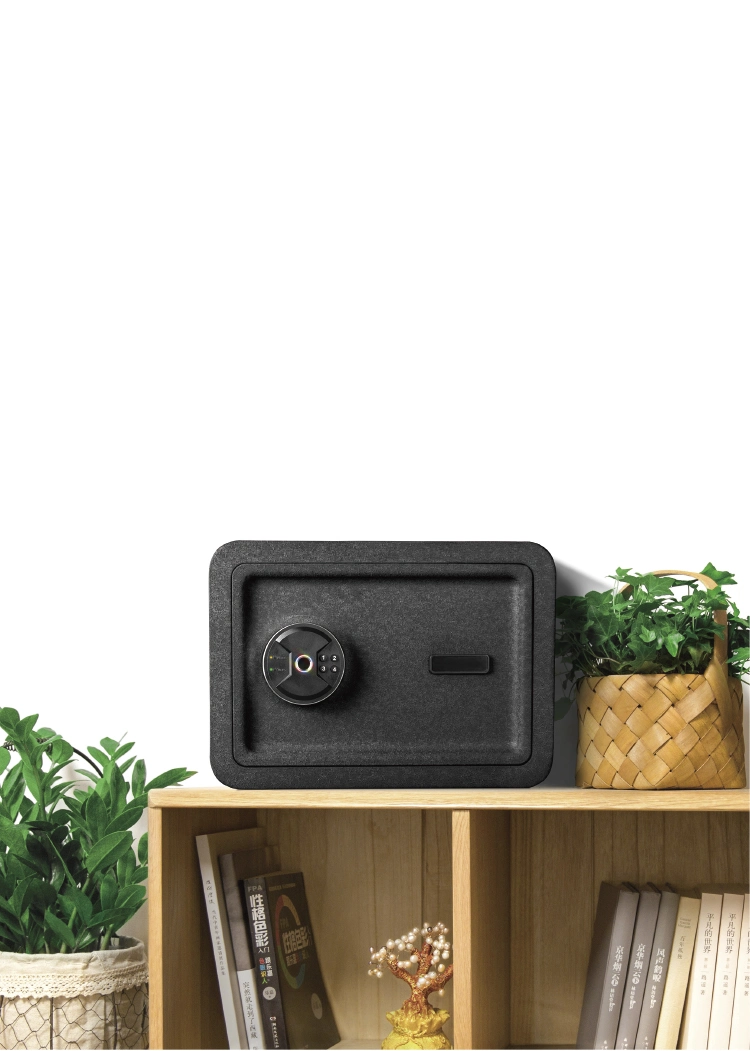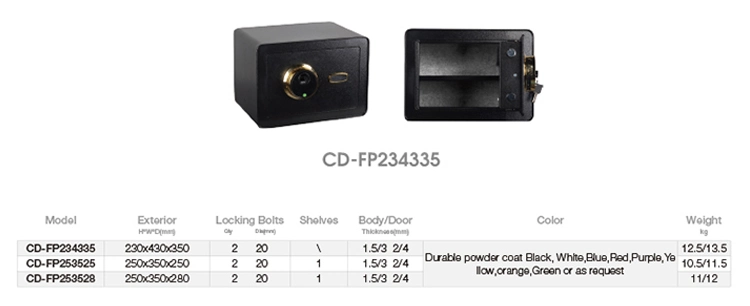 1. Programmable electronic keypad ensures secure and easy operation .
2. Back-up key for emergency use .
3. Heavy-duty steel construction provide long-lasting strength and ensure years of reliability .
4. Two solid live-door bolts , pry-resistant door and concealed hinges offer physical protection from forced entry.
5. These relevant design elements help prevent intruders from accessing the contents of the safe and offering you peace of mind .
6. The inside of the safe is outfitted with a soft carpeted floor that will protect your most precious valuables and fragile belongings from scratches and damage .
7. This safe includes pre-drilled mounting holes and hardware for floor and wall mounting . 8. Many colors for your choose, gives the safe a handsome look that will coordinate with any home or office setting for superior security .
More Product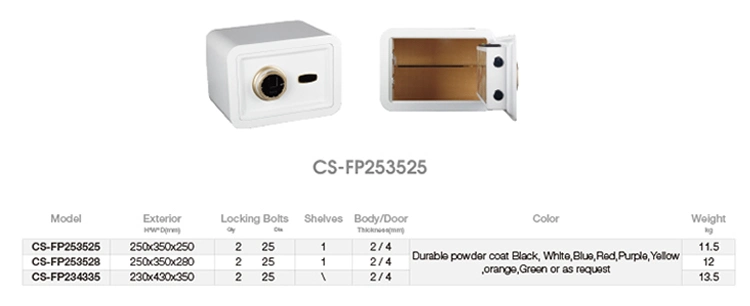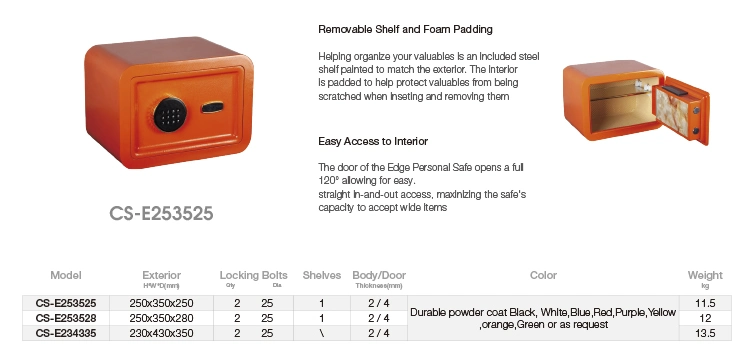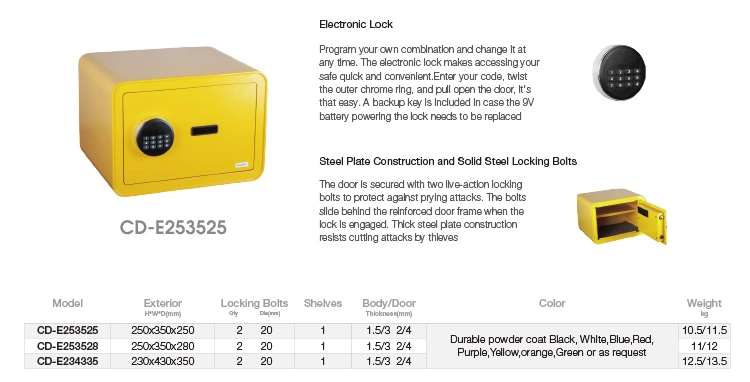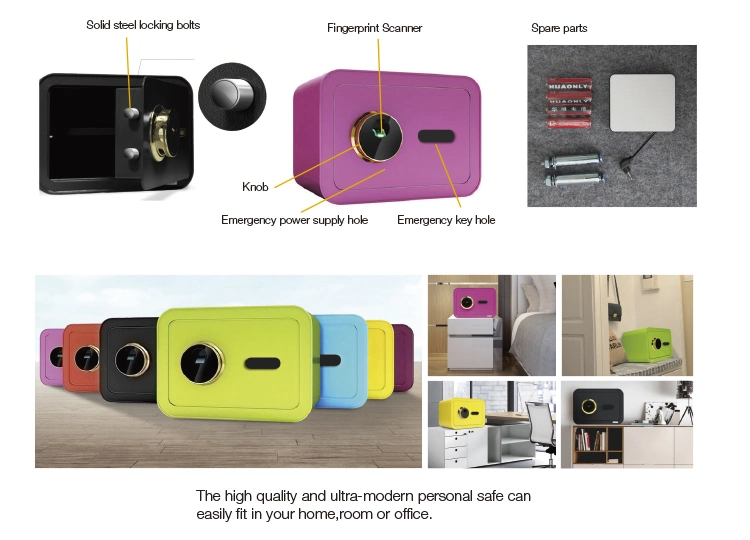 Company Profile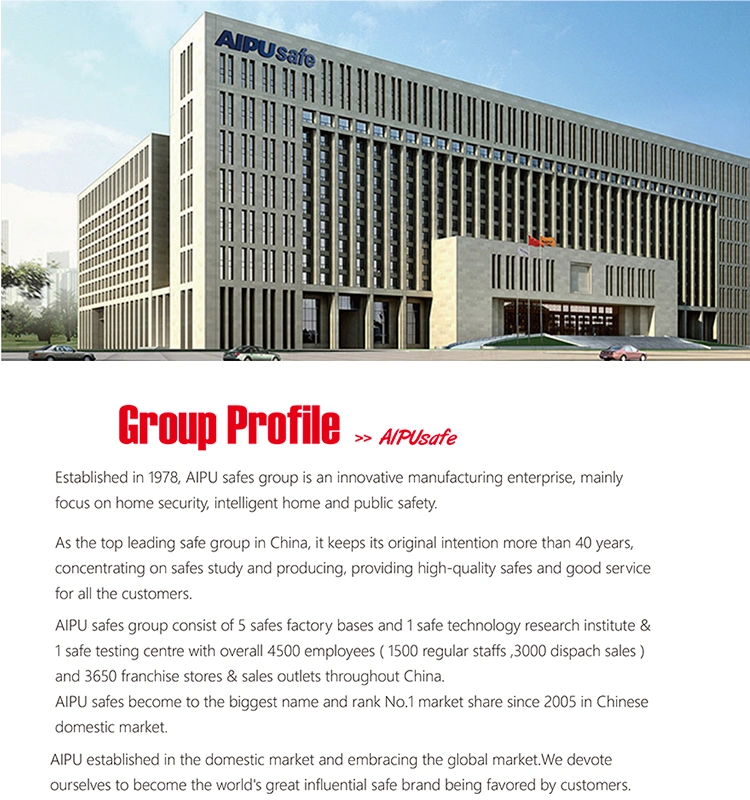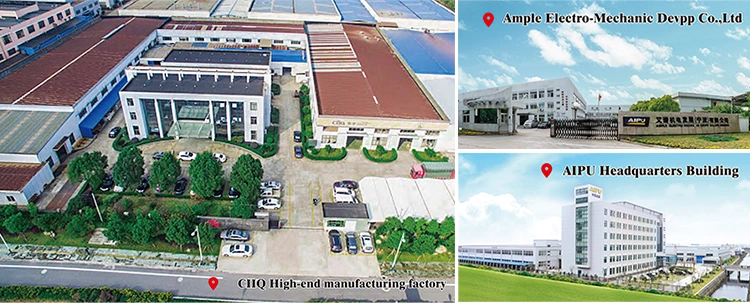 Certificate